My Father's House, A Journey of Love and Memory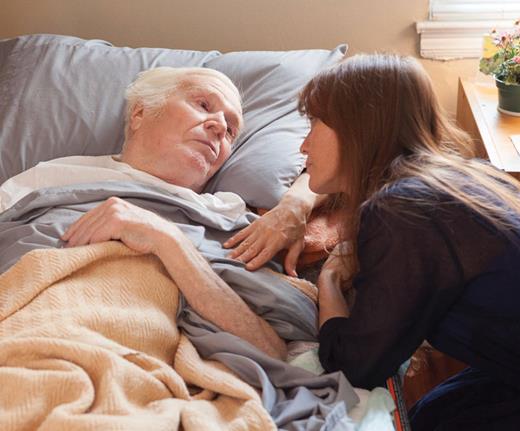 At one point in this remarkable film, 89-year-old Dr. Peter Reimann, accompanied on piano by daughter Hannah Reimann, sings this brief German art song from Schubert's Die Winterreise No. 15. The Raven (Die Krähe).
A crow was with me
from out of town
even up to this moment.
It flies around my head.
A native German, Dr. Reimann explains that the black bird has ominous meaning in Germany: "… if it comes and flies around your head, it's not really a good sign for me, my head, if it is my head. It tries to pull me away from my real world into the crow's world." We learn that at this time he had recently been diagnosed with ostensible Alzheimer's disease.