Another Day of Paradise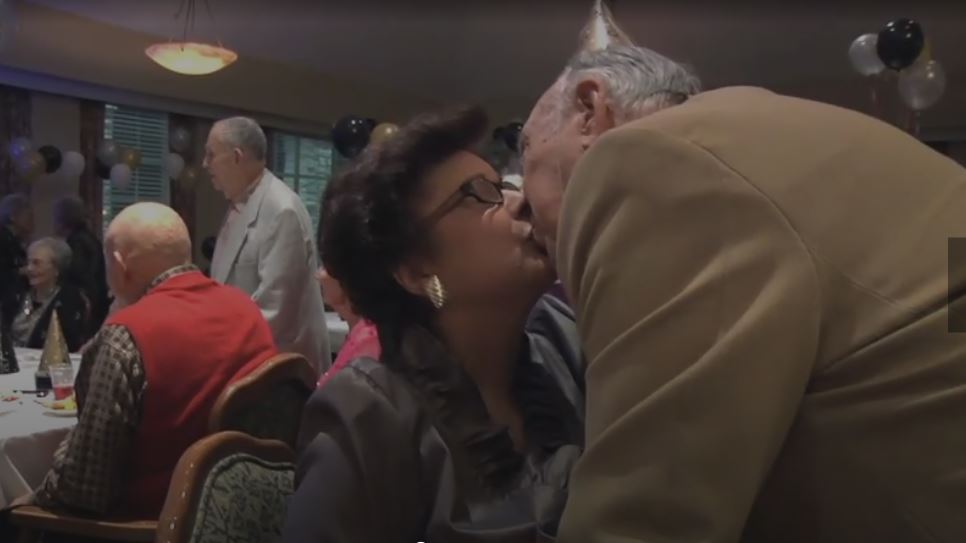 The Mayor is a film that should be viewed by every serious student of gerontology. In a display of remarkable trust, selected residents of Town Village North, a retirement community in Dallas, TX, share their daily lives—public and private thoughts, feelings, and activities—with brilliant documentarian Jared Scheib. The most intimate focus is placed upon 88-year-old Sam Berger, called "the Mayor" by other residents because of his irrepressible social largess. He is an active, confident, humorous, generous, and persevering individual.
My own introduction to Sam and his friends was drawn from the description of the video posted on its home page: "the true story of an 88-year-old tail-chaser, an adoring widow, and a raunchy gossip queen living it up in a retirement home in Texas" (http://themayormovie.com/). This is an unfortunately shallow characterization of a richly layered and often subtle film. It suggests that this is just another film about an "exceptional character" aging successfully. It belies the unspoken but emergent purpose of the film: to illustrate the everyday psychological "work" that residents do to sustain themselves and to find meaning in late old age within a retirement community.